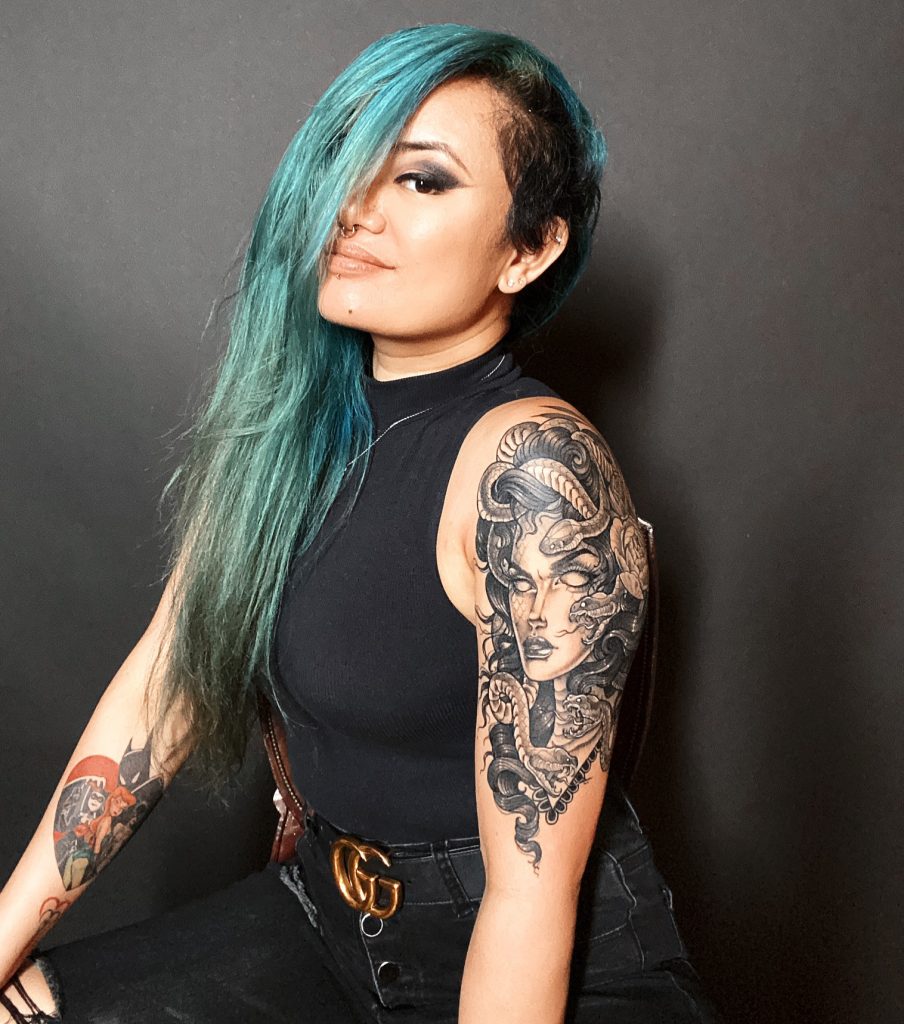 California-born and raised, she studied print journalism in college before embarking on a long journey in entertainment in Los Angeles. This adventure led her to host her own radio show on SiriusXM for over eight years, discussing dating, relationships, and sex. With nearly 18 years of experience in the art of sexual expression, former dating coach and radio personality Annie Cruz has also helped many men and women improve their dating and sex lives.
She is currently the Head of Operations at horror film distribution company, Terror Films while simultaneously studying Psychology, working to get her Ph.D. An advocate for sex positivity, she can be seen on Howard Stern, Playboy TV, Vice, Viceland, and many more. Cosplayer, gamer, and self-proclaimed Batman enthusiast, she also makes her own costumes and props, frequently appearing at various comic book conventions all over the country. In addition to occasionally streaming on Twitch, Cruz has hosted several podcasts, including two pro wrestling ones, Going Over and Wrestle Fetish.
Additionally, she continues to work on several other projects, including more voice-over work and acting. Check her credits for more.

8 Years SiriusXM Radio Personality. Twitch Gamer. Cosplayer. Podcaster. Boss bitch at Terror Films.